Request for Presenting Sponsorship Bids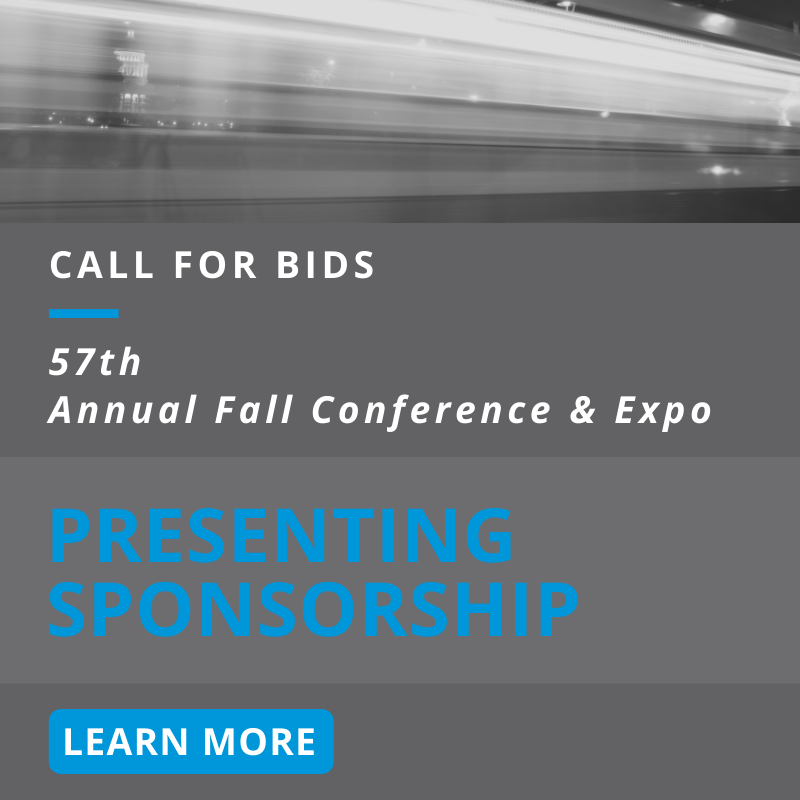 The California Transit Association is pleased to announce that bidding is open for the Presenting Sponsorship of the 57th Annual Fall Conference & Expo. Members of the Association (public or private) may participate in the competitive bid process for this top role. Organizations must be members of the Association to submit a bid.
For over 50 years, the California Transit Association has offered a strong history of member participation, legislative achievement, and unparalleled educational and networking opportunities through our signature event. We encourage you to learn more about the many valuable benefits of participating at the highest sponsorship levels and enter your bid today.
The organization submitting the second highest bid for Presenting Sponsor in each given year will be offered that year's Titanium Sponsorship. If the second highest bidder does not accept the Titanium Sponsorship it will be offered to the third highest bidder, etc.
Event Information:
California Transit Association 57th Annual Fall Conference & Expo
November 16-18, 2022
Ontario Convention Center
Ontario, CA
Please email complete bids to Kristian Ross-Patchin at kristian@caltransit.org

Presenting Sponsorship Solicitation